The Age Issue
January 13th, 2016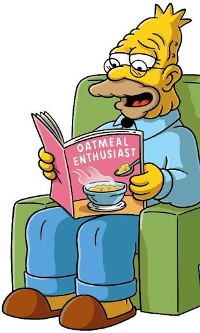 Joe sometimes finds the way Bucs fans think is, well, interesting. Sometimes puzzling.
Take this knock against Tom Coughlin. Yes, he's 69. The lone valid argument Joe hears against signing Coughlin is that he is too old. Joe doesn't totally buy that, but OK.
A day or two later, someone floats Nick Saban as a potential Bucs head coach. Now Joe knows with Team Glazer, the unpredictable is predictable.
Joe thought maybe Saban was about 60. By the magic of Google, Joe learned Saban is 64. That's only five years younger than Coughlin. And all of a sudden Saban is the fountain of youth?
This just in: We likely will elect a president at least 69 years old this November, unless one believes Ted Cruz will ride a white stallion out of Super Tuesday. (For the true crazies/hopeless dreamers, Bernie Sanders and Joe Biden are both in their mid-70s.)
And, yes, Joe would prefer Coughlin over Saban. Yes, Saban may be a top-five-of-all-time college coach. As an NFL coach, he has four more wins than Greg Schiano. Let that sink in a moment. Some guys are meant to be college coaches and some guys are meant to be NFL coaches.
(And before you throw Jimmy Johnson is Joe's face, go Google the college records of Bill Walsh and Bill Parcells. Just because Johnson had success at both levels doesn't mean every guy will.)
Coughlin is a proven program builder. He built the Jags from nothing to a playoff team. He built the Giants into a two-time Super Bowl winner.
As for Saban, while anything is possible with Team Glazer (hell, Joe wouldn't be shocked if they interviewed John Davis, who recently retired from Clearwater Central Catholic), it is difficult to believe just two years after unloading a college coach, in part, for his heavy-handed ways, that Team Glazer would jump back in the same pool with Saban, who, lest we forget, bolted the Dolphins.
If Team Glazer wants to go the college route again, then just call Jim Harbaugh. Ask him how much he wants to be paid and be done with it.