McCoy, Jameis Have Philosophical Clash
January 3rd, 2016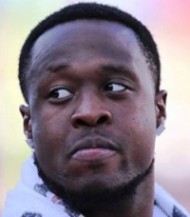 Gerald McCoy led the Bucs in a pregame pump-up session last Sunday against the Bears. Video showed McCoy smiling and yelling and imploring his team to have fun.
"Fun" was the word McCoy used repeatedly.
Enter America's Quarterback, Jameis Winston. After tonight's clubbing by the Panthers, it sure looks like McCoy and Jameis are on different planets, based on the passionate lecturing of Jameis to media.
Jameis was steaming but composed at the postgame podium. He ranted about how the "whys," regarding why some Bucs players take the field, need to be changed. Jameis talked about "taking wins" and playing with true attitude and will.
"We gotta fix the whys on this team. We gotta fix why are we playing football," Jameis said. "You know, we got too many different whys right now. When we get that same why, the why that we want to win together when we become that true family, we're going to be hell, now."
Joe sees this as a mentality showdown between the two team leaders: McCoy and Jameis. Their approaches are different, and Jameis said tonight he will insist from Day 1 in April next season that the Bucs get on the same page and fix their mentality. (Isn't that what a head coach does?).
So whose approach and mindset will win out? Joe sure hopes it's Jameis' way. He might be the Bucs' best chance of restoring pride in the team. McCoy has proven he can't do it.