Commitment To "Clear The Outrageous"
January 26th, 2016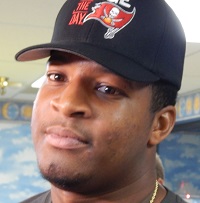 America's Quarterback, Jameis Winston, is on record saying he will fight with everything he has to obliterate all losing mentalities in the Bucs' locker room.
Yesterday, a lawyer employed by Jameis said he will bring the same approach to his defense in a pending civil trial.
Yes, Jameis' legal team responded to Florida State University reaching a settlement of nearly $1 million yesterday with the woman who accuses Jameis of rape and the university of misconduct in handling her complaints.
Here's their quote, via the New York Times.
"F.S.U.'s choice to settle in no way compromises our commitment to fight for Jameis Winston and to clear the outrageous — and false — allegations against him," Mayanne Downs, a lawyer for Mr. Winston, said in a statement. "We very much look forward to asking Ms. Kinsman questions while she's sworn to tell the truth."
Joe sure hopes Jameis sticks to a hard line approach to his defense and resists a settlement, which might be awfully tempting as his bank account grows and the legal system drags on. Hopefully, Roger Goodell won't get in his ear and tell him to make it go away early.
The truth, as much of it as will be revealed, is Jameis' greatest ally in the arena of public opinion.