Was A New Job Under Mike Glennon's Tree?
December 26th, 2015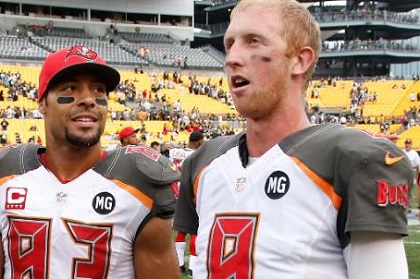 Mike Glennon is the sixth-best quarterback in the NFC South, just behind former Pro Bowler and renowned Bucs killer Derek Anderson.
But take a look at the mess of QBs expected to start in Week 16:
Glennon might be better than all of them.
Blaine Gabbert (49ers)
A.J. McCarron (Bengals)
Tyrod Taylor (Bills)
Brock Osweiler (Broncos)
Matt Cassel (Cowboys)
Case Keenum (Rams)
Jimmy Clausen (Ravens)
Brandon Weeden (Texans)
Glennon, 26, has one more year remaining on his Buccaneers' rookie contract. Tampa Bay can keep him and have a quality, inexpensive backup quarterback next season, or they can find a trade partner. Looking at that list above, general manager Jason Licht should have no problem landing a suitor.
Joe can't believe the mess that exists at quarterback in so many NFL cities.
Joe banged the drum to trade Glennon months ago. Take the bounty and run (third- or fourth-round draft pick?) is Joe's attitude. The Bucs have had third QB Ryan Griffin on the roster since early September. If the guy wasn't capable, then he should have been cut in October.
For Glennon's sake, Joe hopes the Bucs have made the decision to move on.