Too Many Cooks In The Kitchen?
December 29th, 2015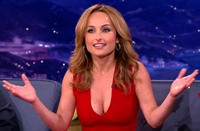 Joe doesn't think the following is outrageous, but some will not believe the following.
Through 31 games — one game shy of a full two-season window — Joe thinks that is a fair sample size (to use a stat-geeky term) to make judgments. In those 31 games, it is clear to Joe that either the Bucs secondary coaches and or Lovie Smith are incapable of developing a decent starting cornerback in whatever scheme they are trying to employ.
After Lovie ran off Darrelle Revis, he has tried former Pro Bowler Alterraun Verner, former second-round pick and 2014 interceptions leader Johnthan Banks, former first-round pick and Pro Bowler Toast Jenkins, former Pro Bowler Loaf Jennings, Leonard Johnson (who later started for Bill Belicheat), Sterling Moore and Hey Jude at cornerback.
All, under Lovie, have been benched and failed with the possible exception of Moore, who is a marginal NFL starter at best.
Folks, the "it is the players" argument doesn't float here.
So why, with all of these coaches — Joe suspects at one point defensive coordinator-in-name-only Leslie Frazier had a hand in this as well — can't the Bucs get the most out of some talented players that Lovie hand-picked on his roster?
One former Bucs defensive tackle thinks there are too many voices in the secondary. And that would be Booger McFarland. The current SiriusXM NFL Radio host and SEC Network analyst took to Twitter and thinks there are too many coaches.
#Bucs have 3 db coaches-1 for corners, safeties, & nickel is the biggest reason for secondary struggles, most teams have 1 rarely 2 never 3

— Booger (@SECbooger) December 28, 2015
This is a helluva point. Too many cooks in the kitchen. Maybe. The way these corners are frustrated — and trust Joe, he talks to them — it all fits. There very likely are too many voices in these guys' heads resulting in mixed messages.
Joe can now understand why some of these players are not on the same page. Joe will never forget when Julio Jones scored a game-tying touchdown at the Georgia Dome earlier this season, Banks expected help from the safety and never got it which allowed Jones to break open in the end zone.
Banks was hopping up and down peeved about it.
And this is why Booger works where he works. Solid insight there, man.