Strange Goings-on With Injuries
December 24th, 2015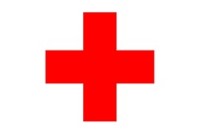 Just odd things about the Bucs and injuries. Joe's not trying to out anyone here, but it bears mentioning. Just odd.
Tuesday, Bucs stud defensive tackle Gerald McCoy confessed he has been playing with a torn rotator cuff. We all knew GMC had a shoulder injury, suffered in the win over New Orleans in Week Two, but no one was advised of the severity. The only game GMC missed was against the Dixie Chicks at home, as GMC had hand surgery the previous week.
Joe brings this up because fiery Bucs tight end Austin Seferian-Jenkins missed nine games due to a shoulder injury (also suffered against the Saints in Week Two) and couldn't get clearance from the team medical staff for full contact.
Yet GMC could get clearance with a torn rotator cuff?
What Joe found even more interesting was GMC being adamant yesterday that he would play in next month's Pro Bowl, despite the injury. As of yesterday he had no plans to repair the rotator cuff surgically.
When Joe asked Bucs coach Lovie Smith to confirm if GMC really did have a torn rotator cuff, Lovie went on the offensive and, without anyone asking, implied there is no monkey business being played with the team's injury reports.
"Do I confirm a torn rotator cuff? This is what I'll confirm: I don't let anybody go on the field with an injury," Lovie said yesterday. "Guys, throughout the season, play with pain. Again, everybody that is on the football field, on our team, has been cleared by the medical staff to play.

"I don't know exactly what you are talking about by that, but if you see one of our players on the football field, he has been cleared medically to play. Whether he is playing with some pain, I assume every player in the league right now is playing with pain."
One reason Joe asked this question was because Joe was asked via Twitter and text how ASJ could not be cleared for over two months but GMC only missed one game. Clearly, two different injuries.
Joe's unsure what all of this means. Maybe GMC has an insane pain threshold, and ASJ's shoulder must have been absolutely wrecked and, indirectly, his status was left to twist in the wind of public opinion.