Red Zone = Stop Zone
December 18th, 2015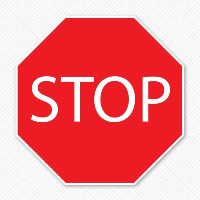 After last night's kick-in-the-nuts loss to the rotten Rams, America's Quarterback, Bucs signal-caller Jameis Winston, bemoaned the fact the red zone offense of the Bucs didn't get the job done.
Actually, the offense didn't get the job done in the first half.
Not once did the Bucs reach the red zone in the first 30 minutes, unless your concept of the red zone is the 23-yard line.
It wasn't until the first Bucs drive of the third quarter when Tampa Bay entered the red zone. Naturally, a delay of game penalty (on Jameis) and two incompletions forced a field goal.
The one time the Bucs reached the red zone in the fourth quarter they settled for a field goal. That was when Austin Seferian-Jenkins was flagged for delay of game at the goal line and the Bucs couldn't overcome it.