Red Zone Defense Horrors
December 30th, 2015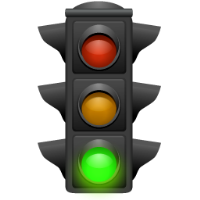 When the Bucs are on defense, the red zone would be more apt to called "green zone" for opposing offenses.
For when offenses enter the red zone against the Bucs defense — Lovie Smith's defense — it has become a virtual free pass to score.
You don't have to believe Joe. You can learn from the Custodian of Canton himself, eye-RAH! Kaufman of the Tampa Tribune.
Buccaneer opponents have come away with points on 51 of their 52 ventures into the red zone this season

— Ira Kaufman (@IKaufmanTBO) December 29, 2015
Joe really doesn't know what to say about this. It speaks for itself.
It is bad enough Bucs coaches have their cornerbacks use some sort of twisted scheme that makes them allergic to coverage. It's another to allow slant routes to be run wide open game after game after game after game after game, with zero apparent desire for adjustments or any inclination to stop them.
It's something else that the Bucs defense, once opponents march inside the 20, transforms into a TSA agent at an airport watching the carry-on luggage roll through the security conveyor belt.