"Faster Than Peyton Manning Became Good"
December 8th, 2015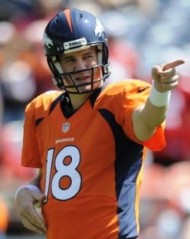 National love is pouring in for the progress of the Buccaneers and America's Quarterback, Jameis Winston.
Not long ago, Yogi Berra-worshiping, urinal picture-taking, video game-playing, Taylor Swift-listening, pickpocket-thwarting, Bucs-uniform-frowning, Allie-LaForce-smitten, Big-Ten-Network-hating, pedestrian-bumping, olive oil-lapping, popcorn-munching, coffee-slurping, fried-chicken-eating, oatmeal-loving, circle-jerking, beer-chugging, cricket-watching, scone-loathing, college football-naïve, baseball-box-score-reading, NPR-honk, filthy-hotel-staying, fight-instigating, barista-training Peter King, of Sports Illustrated and NBC Sports fame, ranked the Bucs as the second worst 5-5 team in football.
Well, things sure have turned around. Today, in his weekly power rankings for theMMQB.com, King says the Bucs are not only the best 6-6 team in the NFL, they are better than the 7-5 New York Jets.
11. Tampa Bay (6-6). Jameis Winston is becoming good in 2015 faster than Peyton Manning became good in 1998. That's the kind of season Winston's having for the Bucs.
Joe can only the imagine the crazy Jameis and Bucs fever that will spread if Tampa Bay finishes, say, 9-7.
Savor the day, Bucs fans, especially since all this pride could come crashing down with groin-stomp loss to the Saints on Sunday.