Peter King Says Bucs Are Second-Worst 5-5 Team
November 24th, 2015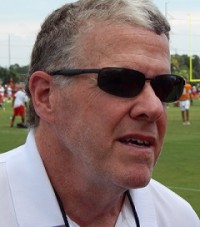 What's with this Peter King, NFL lord of Sports Illustrated, NBC Sports and TheMMQB?
Is he not watching America's Quarterback, Jameis Winston?
Today, King rated his Top-15 teams in the NFL. The Bucs take the No. 15 slot, but King places six 5-5 teams ahead of the Buccaneers, including Buffalo and Houston, teams with garbage at quarterback.
King ranks the 5-5 Jets below the Bucs at No. 19.
Gee, thanks Peter.
Perhaps King is talking too much too all those NFL executives who swore to him that the Bucs would and should draft Marcus Mariota.