Buccaneers-Bears Open Thread
December 27th, 2015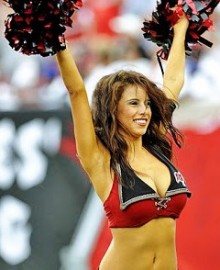 Will Bucs be "flat" for the third consecutive game? Joe will blow a gasket if that's the case.
Show some pride, especially for the home fans that will be surrounded by Bears fans today at the Den of Depression.
Have your say all game long in the comments section.
You can also chatter in the new JoeBucsFan Message Boards. It's easy. If you haven't already, just register, confirm the automatic email, and then sign in and play.
Have fun. Bad words and naughty posters will be filtered.
Go Bucs!