"I Wasn't Really Worried About That"
November 4th, 2015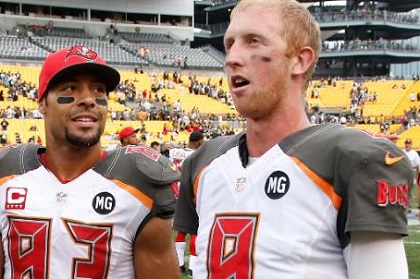 Yesterday's NFL trade deadline also could be known as Mike Glennon Day.
So Joe asked Glennon today about it.
The Bucs' backup quarterback, who is likely better than 20 percent of NFL starters, is often talked about as the Buccaneers most valuable trade commodity. Rightfully so.
But Glennon said he wasn't glued to his cell phone leading up to yesterday's 4 p.m. leaguewide trade deadline.
"No. I wasn't really worried about that," Glennon said, "just worried about this week and the rest of the year.
Joe does not Glennon was at least keeping track of NFL activities on his day off. Jameis Winston, America's Quarterback, told Joe that he didn't know Titans head coach Ken Whisenhunt was fired yesterday until Mike Glennon told him.