Gameday Tampa Bay
November 8th, 2015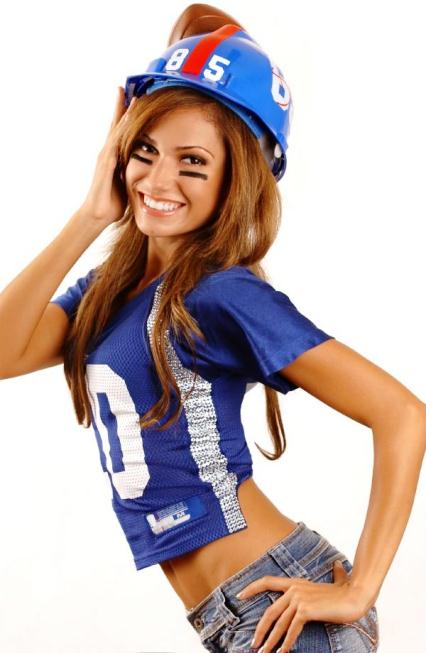 Game Eight
Giants (4-4) at Bucs (3-4)
Kickoff: 4:05 p.m.
TV: WTVT-TV Channel 13; DirecTV Channel 713.
Radio: Buccaneers Radio Network (WDAE-AM 620 and WFUS-FM 103.5 in Tampa-St.Petersburg region); SiriusXM Channel 126.
Weather: With the recent hot weather (Joe loves it. For the weaklings and mealymouthed who enjoy wearing coats and sweaters so much and enjoy scraping ice off their windshields, Joe has a four-letter word for you: Ohio.), Joe hoped it would be scorching today. It will be warm, but not terrible. Per AccuWeather.com, expect overcast skies and temperatures to hold in the low 80s and muggy throughout the game.
Odds: Per FootballLocks.com, Giants -2.5.
Outlook: This game has a real chance to be a real shootout. Can America's Quarterback, Bucs signal-caller Jameis Winston, hang with two-time Super Bowl champ Eli Manning? Both defenses are rotten. However, the Giants have 13 interceptions this season, tied for the NFL lead with the Cardinals. The Bucs have just four, and none from cornerbacks. Say what you will about the Giants' pass defense, but at least they get picks. So can Jameis gunsling like he did at Florida State and match Manning pass for pass without throwing interceptions? It seems when the Bucs go smashmouth football is when Jameis plays his best. However, Joe has zero hope the Bucs defense will contain Manning. Joe has a vision of Odell Beckham going wild today. So basically it comes down to Jameis.
Nuggets: The Bucs have not won two consecutive games under Lovie Smith, who is coaching his 24th game today leading the Pewter Pirates. … MLB Kwon Alexander is 10th in the NFL in takeaways with three. … RB Doug Martin is second in the NFL with most rushes of 10 yards or more (19) and second with most rushes of 20 yards or more (7). … Last week, Jameis became only the third Bucs rookie quarterback to lead the team to an overtime win, joining Steve Young (vs. Detroit, 1985) and Josh Freeman (at New Orleans, 2009). … Manning is coming off a career-high six touchdown passes against the Saints. … With a win today, Manning will pass Phil Simms (95)  for most career victories by a Giants quarterback. … The Giants have at least two interceptions in each of their last three games. … Giants coach Tom Coughlin needs four more wins to surpass Bill Parcells (183) for 10th-most all-time wins by an NFL coach. … Last week against the Giants, Drew Brees dropped back to pass 50 times and was not sacked once.