"Some Of The Players Are Taking It Too Seriously"
October 27th, 2015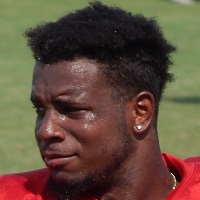 Is the Bucs' rookie middle linebacker a wise young man?
Kwon Alexander hopped on WDAE-AM 620 today and offered his two cents on how to fix the Bucs' defense.
Loosen up and lighten up was the message.
"We need to come together and play as a team, and then we need to have fun. I think some of us, some of the players are taking it too seriously," Alexander said. "When we have fun, and we all out there running around playing, hitting hard, then we make big plays. You know, ehen we do that, we'll win a lot of games."
So, to whom is Alexander referring? Joe's money is on Lavonte David. There likely are others, too.
Here all of Kwon's chat below, via the 620wdae.com player.