Redskins 31, Buccaneers 30
October 25th, 2015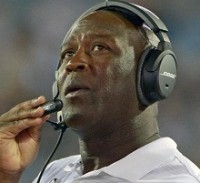 The Bucs did today what garbage football teams do.
They found a way to lose, make a crappy quarterback look like a legend, and choked up a 24-0 lead, courtesy of garbage defense, endless penalties and a secondary that flat out stinks.
The Redskins have never in their storied history had that big of a comeback. Think about that.
The Bucs made so many mistakes, from failing miserably on an onside kick to all those personal fouls, and so much more.
Are the sloppy Bucs taking on the identity of their head coach?
They sure seem to be.
If the Bucs can't beat Washington with a 24-point lead, then who can they beat.
Joe is freakin' depressed. Stay tuned for plenty on this game, including reaction from the sad Bucs locker room.