Open Thread For Healing
September 14th, 2015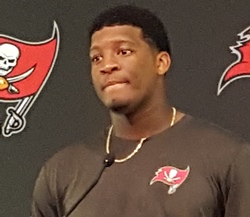 It's a tough morning. Joe just can't stop shaking his head and agonizing.
Joe turned on this webpage as a hardcore Bucs fans seven years ago, and that passion hasn't waned. So with that angst in mind, Joe presents an open thread in hopes it will help fans heal after the seal-clubbing at the hands of the Titans yesterday.
Have your say in the comments below. Joe's going out for fresh air.