"Legs" Jameis
September 25th, 2015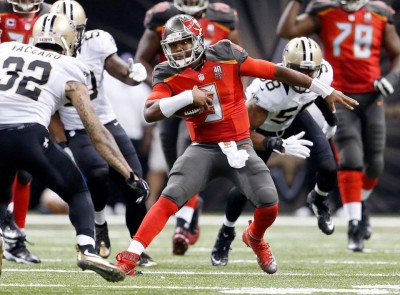 In his short professional tenure, Jameis Winston, America's Quarterback, has surprised a lot of Bucs fans with his running ability.
Heck, we've seen Jameis sprint and dive for the corner pylon, calmly roll/scramble left and cut back right for a touchdown, break off an open-field spin move for a long first-down run. And there's more.
Who could forget young Jameis has connected on a monster bomb while on the run.
Former NFL Brady Quinn, now of CBS Sports, is among those impressed by the dimension Jameis brings with his mobility.
In this CBS video below, Quinn and prickly Pete Prisco pick the Bucs-Texans game.
2-1 for Tampa Bay? Could it be true? Quinn predicts a 17-14 win. Prisco and Pat Kirwan? You'll have to watch and see.