Bucs Practice Closed To Public
August 3rd, 2015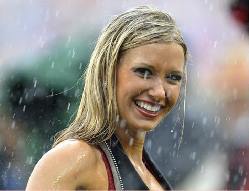 The Bucs have just announced that today's practice at 2:30 p.m., which was open to the public, is now closed to the public, so the Bucs mobile app alert that Joe received stated.
The practice was closed because of the downpours in Tampa that have left roads dicey and unsafe for traveling.
The next Bucs practice open to the public is Tuesday at 9 a.m.