"The Studying Is Commencing"
August 5th, 2015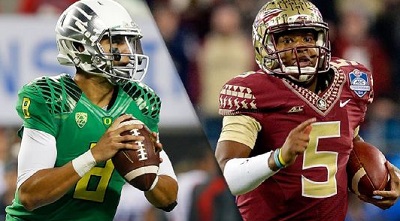 Joe absolutely loves the start of training camp. But it gets old fast. And it's not just because Joe must deal with standing in downpours, broiling in the sun and absorbing sneers from hateful media types.
After a few practices, Joe is ready for opening day. Real football.
Enter former Pro Bowl cornerback Alterruan Verner, who is hoping to earn his gigantic paycheck this season and reward Bucs fans with stellar play. Verner is a classy, super smart dude and calls it straight.
So Joe asked Verner yesterday when he starts diving in to all things Marcus Mariota and the Tennessee Titans, the Bucs' opening day opponent and Verner's team from 2010 through 2013.
"The study is commencing," Verner said. "I won't say film study, but I've definitely got my mind on them already."
Verner explained that he's still close with Titans big-money cornerback Jason McCourty and he's fishing for information on Mariota, in addition to reading practice reports on the Titans to see what crumbs can glean.
Verner said he'll be focused mostly on his own practice film, and game film from the Bucs' preseason opener. But as long as that looks good, he said, he'll be dialed in to Mariota's preseason activities.
Just 40 more days, folks. And Joe will bring you Titans Watch daily. This is going to be one historic opening day at the Stadium on Dale Mabry Highway. Siege the beer!