Dirk Koetter: Ankle Is Affecting Jameis
August 31st, 2015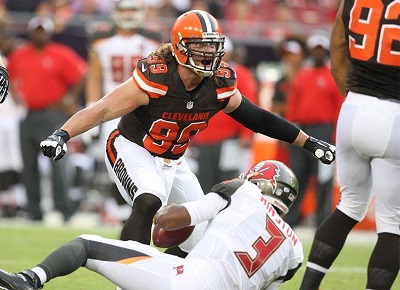 Is that ankle sprain seven days ago against the Bengals affecting Jameis Winston, America's Quarterback?
The answer is, "Yes."
Offensive coordinator Dirk Koetter was asked today about Jameis limping off the field and whether the ankle is affecting Jameis' dropbacks, set-ups and throws.
"A little bit. It's affecting him a little but he'll be ready to go," Koetter said.  "He'll be full speed by Tennessee. It's not anything he can't play on, and shoot, even in practice, [quarterbacks coach] Mike [Bajakian] is trying to slow the drills down on the side field and Jameis won't come out. So, we'll get him healthy, but he's got a sprained ankle. If you've ever had one, you have to move around and cut and plant. It can be painful."
Don't look for Jameis to play Thursday against the Dolphins, along with the rest of the Bucs starters.
Joe's not concerned about Jameis' ankle. It likely will feel like a million bucks in 13 days against the Titans. But the injury is legitimate, and Joe suspects it was a small factor versus the Browns on Saturday night.