"You Really Don't Get An Offseason"
July 26th, 2015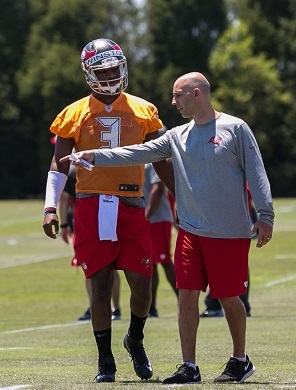 Jameis Winston, America's Quarterback, is reporting for his first NFL training camp tomorrow, but that's a mere formality.
Young Jameis hasn't stopped working. No, Jameis wasn't spotted drunk on an inflatable duck this spring or summer.
Speaking at the Tampa Bay Rays game this afternoon at Tropicana Field, Jameis told WTSP-TV, Ch. 10 that down time isn't in his job description.
"The thing about the offseason is you really don't get an offseason," Jameis said. "You got to continue to work, continue to prepare. I feel like I've got better."
Dear Coach Lovie, just hand Jameis the damn ball, make him team captain and get out of Dirk Koetter's way.