Mike Glennon Mob In Mourning
July 31st, 2015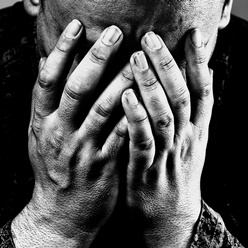 For the third time in a year and a half, the Mike Glennon Mob has absorbed a punch to the gut, courtesy of Bucs coach Lovie Smith today.
The most fateful day of personnel moves in the past 10 years came last year, when Lovie, fresh from his suburban Chicago basement, brought in turnover-prone Josh McClown to lead the Bucs (to the basement). Lovie announced he was benching the inherited starter, Glennon.
The Mike Glennon Mob was stunned.
Meanwhile, Lovie confidently claimed Glennon was the "quarterback of the future," which seemed to be nothing more than publicly mocking the Mike Glennon Mob.
Later, when McClown looked as hopeless and hapless as Joe feared a career journeyman could, Glennon took over when McClown was hurt in the debacle in Atlanta. Glennon promptly led the Bucs to the franchise's first win in Pittsburgh, with a stirring late-game rally that went the distance of the field, a feat rarely seen by Bucs quarterbacks.
Glennon's reward? He was benched by Lovie again when McClown got healthy.
After Tampa Bay drafted "America's Quarterback," Jameis Winston, to save the franchise, Lovie gave every indication that the starting job wasn't Jameis' quite yet, and Glennon was given ample time practicing with the first team in underwear football. That speculation ended today when Lovie knighted Jameis the starting quarterback, effectively guaranteeing Lovie a return in 2016 no matter this season's outcome.
Right now, Lovie is the most hated man in the world to the Mike Glennon Mob.
Glennon's days in Tampa Bay are numbered. Is he an effective backup? Sure is. For a team desperate for a quarterback (hello Rex Ryan), Glennon just might fetch a pretty decent draft pick, maybe higher than the third round he was selected in by former Bucs rock star general manager Mark Dominik.
Now we will see how savvy Bucs AC/DC-loving general manager Jason Licht is on the trade market. The Bucs simply have way, way too many holes to have a decent backup quarterback who never again sees the field — you hope. Think the Cardinals could have used Glennon last year, when they were signing slugs off the street in a desperate attempt to find anyone who could throw?
The struggle to land Ohio State defensive end/beast Joey Bosa begins with trading Glennon, stocking up on draft picks, and trading up next spring.