Dancing On The Bubble
July 25th, 2015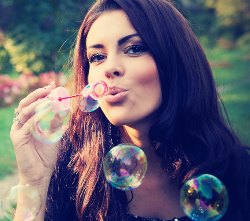 Throwing out the names of Garrett Gilkey and Robert Herron incites Bucs fans into various degrees of rage.
Shoot, even some thin-skinned fans grumble about the pride of Largo High School, cornerback Leonard Johnson.
(Joe has noticed a trend among sports fans. They simply loathe the guys at the very bottom of a depth chart, no matter the team, no matter the sport. Hell, the St. Louis Cardinals have the best record in baseball and their fans just cannot wait to take a fungo bat to reserve infielder Pete Kozma. What do people expect from guys who barely made the roster, Hall of Famers?)
Well, in a kind of a fun projection for the Bucs' 53-man roster, ESPN's Pat Yasinskas has some good and bad news.
Yasinskas projects that Gilkey makes the team. He also believes Johnson will be on the roster come Sept. 13.
However, Yaskinskas believes if you are a Herron fan (there is actually a Robert Herron fan?), you better get your fill in preseason because he won't be in the Tampa Bay area come the middle of September, unless he lands a job at Publix.
Yasinskas also believes that fan favorite Luke Stocker's days are numbered.