"Thanks For The Motivation"
June 20th, 2015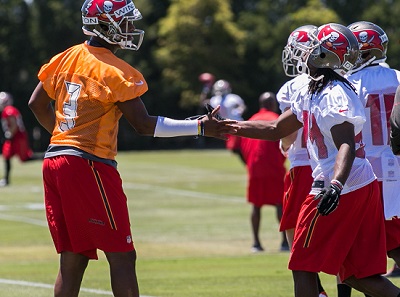 Joe's not a big believer in coincidences, so it was noteworthy when a dozen Buccaneers grabbed a microphone this week and only two shared the same take.
In an exercise for Buccaneers.com, various players were asked to offer some words to the Tampa Bay Lightning after their Monday loss in the Stanley Cup finals.
Joe has the full video below.
Two of those dozen Bucs thanked the Lightning for their motivation, a nod toward how the Bolts' success inspired them. Does it surprise you that a Buccaneer committed to gaining every competitive edge and winning at all costs was one of those two?
Yes, Joe's talking about America's Quarterback, Jameis Winston.