Will Jameis Winston Match Mariota's Plan?
June 18th, 2015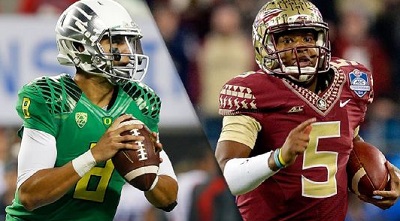 Last year, Joe broke the story that Josh McCown was holding secret practices in Tampa before training camp — with 100 percent attendance by the offense.
McCown had told Joe the effort was repeating what he and Jay Cutler cooked up in Chicago in 2013, when a new Bears offense vaulted to the second-ranked offense in the NFL.
Now, per Paul Kuharsky of ESPN, we learn that quarterback Marcus Mariota plans to use some of his pre-training-camp vacation time working with Titans receivers and maybe even hosting sessions in Hawaii.
Mariota, for those who forgot, was the No. 2 overall draft pick this year. He's been getting nearly every first-team rep (what a concept!) this spring, and he will face the Buccaneers on opening day in Tampa — just 80-something days away.
So will Jameis Winston, America's Quarterback, rise up and do the same kind of thing with his Bucs brethren?
Joe realizes Gerald McCoy and other veterans might be advising Jameis to lay low and be a rookie, but Joe would prefer Jameis stand up and be himself. And he's the kind of guy who would want to be slinging the rock with teammates on some secluded playground.