Irvin Worried About Sapp
June 27th, 2015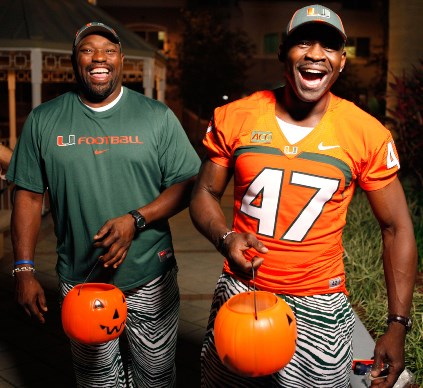 No matter how badly former Bucs great Warren Sapp may have treated fans, it bothers Joe to see Sapp's life spiral out of control the way it has recently.
Three times in the past four years, and twice this year, Sapp has been locked up for hassles with women. And they get worse with each incident. The latest came when Sapp allegedly stomped on his girlfriend's face in Las Vegas.
Throw in his bankruptcy — Sapp made some $82 million in his NFL days yet found himself with less than $1,000 — and it has been a very, very sad few years for Sapp.
The icing on the cake was Sapp losing his six-figure gig with NFL Network as a result of these arrests. He likely has drummed himself out of the TV analyst and/or pitchman business for good.
Sapp's longtime friend and fellow NFL Hall of Famer Michael Irvin — "It's all about the U!" — can see Sapp's life is out of control and is concerned about what might be around the corner. Per TMZ.com, Irvin went on the "Dan Le Batard Show" on WMSF-FM 104.3 in Miami and hinted Sapp is living a life of denial, that all is good and his hassles with women are merely blips on the radar.
Again, Joe hates to see anyone go through what Sapp is, but Sapp brought this on himself. He didn't have to have an incident with a woman in South Florida a few years ago. He didn't have to go whoring in Arizona and bicker over the meager fees. He didn't have to do his girlfriend wrong in Vegas, where there are security cameras everywhere.
Joe hopes the guy gets some sort of counseling. Those six-figure media gigs don't come around every day, especially for a guy that has a documented, ugly history with women.