The "Sledgehammer" At One Buc
May 18th, 2015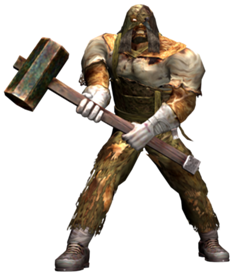 There's a big name Buccaneers player that talked an awful lot about being sick of losing this offseason.
That would be Gerald McCoy, who fired up Twitter this winter and spring with calls for a new attitude, a zero-tolerance for suckitude.
Tampa Bay defensive line coach Joe Cullen was available to media today after practice (which was closed to media) and Joe asked Cullen whether he's seen evidence of a new attitude by McCoy.
"Yeah," Cullen replied while also praising the D-line group.
"Gerald brings a sledgehammer to work every day to knock the wall down."
That wall is losing, dreadful losing, 70 out the last 100 games. Gerald, tear down that wall.