Kenny Bell Highlights
May 2nd, 2015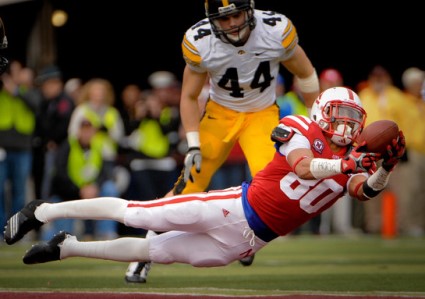 Joe thinks this Kenny Bell just might have a shot to make the team. The Nebraska receiver is an upgrade over Robert Herron.
If nothing else, the Bucs could somehow come up with a marketing campaign for Bell's 'fro. He's already got a cool Twitter address, @Afro_Thunder80.
Below are Bell's highlights.