Fair Or Foul?
May 15th, 2015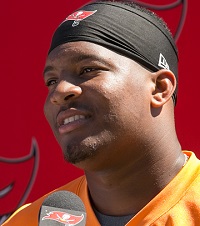 Earlier this week, iconic former Florida State coach Bobby Bowden nearly broke Twitter when he referred to "America's Quarterback," Bucs signal-caller Jameis Winston, as an "embarrassment in a lot of ways" when he played at FSU.
Joe thought it was a fair comment but Bucs coach Lovie Smith did not. So who was wrong, Bowden or Lovie? Seems the sophists at BSPN, screamin' Stephen A. Smith and Skip Bayless, weighed in on the subject.
See what the duo had to say in the BSPN video below.