Camera Ready
May 29th, 2015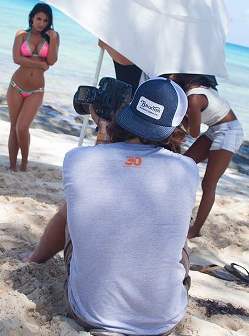 So this week, it was like high school photo day. Well, a little bit more involved.
The Bucs had their pictures taken that will be used for a variety of purposes, but also videos, too, all wearing their Bucs unis.
In this Buccaneers.com video below, "America's Quarterback," Bucs signal-caller Jameis Winston, stud linebacker Lavonte David, and defensive tackle Clinton McDonald talk about their experiences with the event.
Among the weird was David being asked to jump rope, and Jameis was asked to swing a hula hoop. David confessed the photographers have to work with him because he is camera shy and Jameis stated, "I like when the lights are on."
Don't we all know!
Go behind-the-scenes with @CaseyReporting​ at the #Bucs 2015 marketing photo shoot! WATCH: http://t.co/AZUXmttxMs https://t.co/CwjnjsWymo — Tampa Bay Buccaneers (@TBBuccaneers) May 29, 2015