Bucs Sold Loads Of Winston No. 3 Jerseys
May 1st, 2015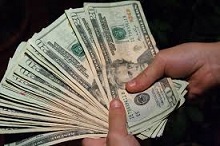 At Joe's buzzing draft party at Pete & Shorty's last night, one great Bucs fan arrived there after being at the Raymond James Stadium bash.
And he shared a very interesting nugget.
This cool dude told Joe how the gear concession areas at the stadium party were selling Winston jerseys — complete with Winston's chosen No. 3 — as fast as lightning once he was drafted.
One after another, fans were paying top dollar for Winston jerseys and throwing around credit cards like Joe pounds beers.
Always skeptical, Joe went to Buccaneers.com to look at the pictures of the official Bucs party. Sure enough, Joe saw the photo below.
Yes, there is major buzz across the Bay area. The Bucs knew Winston was there man and had jerseys ready by the truckload. The perceived savior is here.