Be Afraid Jameis, Be Very Afraid
May 12th, 2015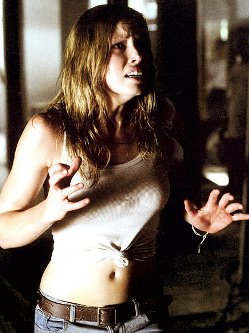 America's Quarterback, Jameis Winston, oozes confidence and positive thinking. That's one reason his teammates gravitate to him so.
And young Jameis is quick to point out he's not afraid to make any throw. However, his brand new offensive coordinator, Dirk Koetter, has a totally different mindset.
In fact, Koetter believes Winston better be afraid when he takes the field for the Bucs.
Koetter didn't mince words, when asked if Winston should be scared to make certain throws yesterday at One Buc Palace.
"Absolutely. He absolutely does even though he doesn't think that," Koetter said. "I think that. Lovie, Coach Smith, number one thing is turnover margins. That's the number one thing with winning games, we can't turn it over. Whether it be the Bucs or any other team. Turning it over at the quarterback position is the fastest way to lose games, so there are some throws we have to be afraid of."
Jameis will soon learn that your run-of-the-mill scrub cornerback in the NFL is likely just as good as the best cornerback that played when Jameis beat, say, Auburn or Florida. So throws he got away with might not be there on Sundays.
Joe suspects from everything Joe has heard about young Jameis, if he hasn't figured that out yet, he will shortly.