Sports Science On Jameis Winston
April 14th, 2015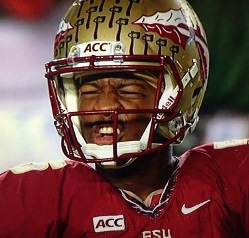 The Buccaneers, like many teams, boast about how they covet analytics. To Joe, it's about watching gametape first and foremost.
BSPN occasionally runs a show called "Sports Science." It is pretty good, even for a non-statgeek like Joe.
In a recent episode, the show broke down both Jameis Winston and Marcus Mariota, and showed why so many NFL scouts like Winston and are spooked by Mariota, using both gametape and analytics.
The show even had footage of Winston as a high school senior in their laboratory displaying his famed accuracy.
Enjoy!