"Resistance Is Futile"
April 22nd, 2015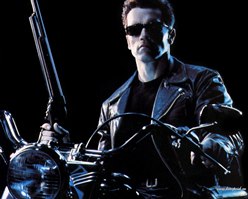 With everything Joe hears near and far, everything Joe is reading, everything Joe is watching, it is hard to believe — barring some general manager losing his mind — the Bucs won't draft Florida State quarterback Jameis Winston.
All sights and sounds point to Jameis coming rescue a dormant Tampa Bay franchise. One such sign came last night: It's now official that Winston will not visit the Jets. In other words, he doesn't seem to be making more visits. What's the point?
Cue the "Custodian of Canton," eye-RAH! Kaufman of The Tampa Tribune. He finds it funny ("Funny, how?") that there are still those who peddle Marcus Mariota coming to the Bucs.
All kinds of pundits coming out of the woodwork to suggest the Bucs aren't drafting Winston at No. 1. Resistance is futile, people

— Ira Kaufman (@IKaufmanTBO) April 21, 2015
For argument's sake, some team could really blow the doors off of Bucs general manager Jason Licht's office with a trade offer, or Winston could do something really stupid in the next week.
Notice one of the loudest voices of Mariota-to-the-Bucs is helmet-head Mel Kiper. Remember, without suspense, BSPN loses viewers of its draft content.