"Not A Surprise To Us"
April 20th, 2015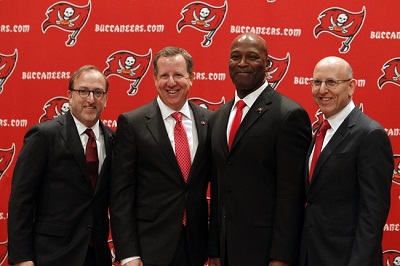 Bucs general manager Jason Licht talked about the Jameis Winston lawsuit today, and not just the fact that it exists.
No, Licht and the Bucs have looked inside the suit. "The information that came out with it was not a surprise to us," Licht said.
So there you have it, every last detail in the lawsuit was stuff the Bucs knew about.
What that means is anyone's guess. Despite various grilling, Licht gave no hint today that the Bucs prefer Winston with the No. 1 overall pick.