Bucs Keep Their Fullback
April 3rd, 2015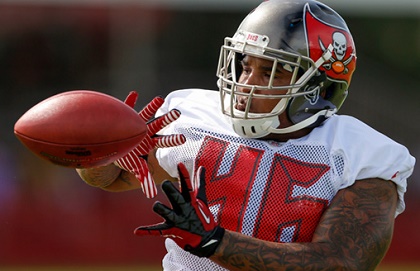 For Bucs fans losing sleep over the team not having a bruising fullback on the roster, you may relax now. It appears the Bucs have signed one.
Old fullback Jorvorskie Lane is now the new fullback, reports Greg Auman of the Tampa Bay Times.
So now that this issue has been resolved, are Doug Martin's days numbered? Will the Bucs shop him for a draft pick? Package him in a deal for a draft pick? Trade Bobby Rainey who ended the season in Lovie Smith's doghouse? Wave goodbye to Mike James?
Burning questions for Bucs fans on the first Friday of April.