Bucs At Rams No. 52
April 23rd, 2015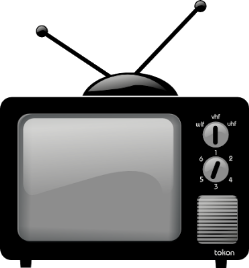 Joe remembers NFL Network tormenting football fans with the Titans versus the Jaguars late last season. Both teams were beyond abysmal. It was an insult.
Joe, supreme football nut, refused to be swayed. Joe never watched one play. Not. One. Play.
It seems the crowd at Fox Sports thinks the Bucs playing at the Rams on a Thursday night in December won't be much better. Brad Gagnon of the FoxSports.com ranked all scheduled primetime games  and has the Bucs at Rams at No. 52, fourth-least desirable.
52. Buccaneers at Rams (Dec. 17, NFLN): Are we going to have to wait this long to see the top pick in the draft? And does anyone expect these teams to be in contention in Week 15?
Frankly, yes. The Rams have a helluva team, except for the crap at quarterback, which will catch up to the Rams eventually. Seeing how young Jameis handles the nasty Rams defense of Jeff Fisher should be interesting to any thinking NFL fan.
And, as Joe has written, this game could be historic. It might just be the final home game of the St. Louis Rams, or the final regular season NFL game ever to be played in St. Louis.