102 Throws
April 5th, 2015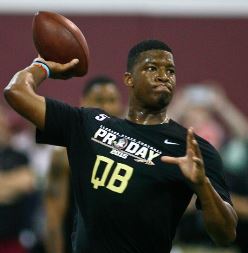 Joe knows that not everyone had a chance to watch Florida State quarterback Jameis Winston throw. Not everyone could blow off work to watch his entire pro day on NFL Network last week.
Likewise, not everyone remembered to DVR the program. Or they had better things to do when the pro day was rebroadcast. That is why Joe has your back.
Compliments of Seminoles.com, below is the video (condensed) of Winston's 102 throws at his pro day. Enjoy.