Two Teams Chasing Ghost Johnson
March 14th, 2015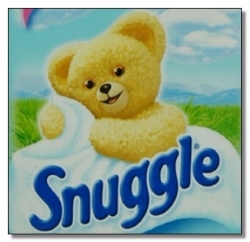 Former Bucs ghostly defensive end, Snuggle-soft Michael Johnson, doesn't seem as if he will be unemployed long. Per the fingers of Matt Vensel of the Minneapolis Star-Tribune, two teams are begging for Johnson's image services: the Vikings and the Bengals.
For nearly 24 hours, the Vikings wined and dined Johnson.
After visiting Winter Park yesterday, touring the area, checking out the construction site of the city's new stadium and grabbing dinner with Vikings officials at a downtown restaurant, Johnson stayed overnight in the Twin Cities. But head coach Mike Zimmer and the Vikings were unable to close the deal and Johnson headed back to the airport this morning.

Despite his affinity for Zimmer, his first defensive coordinator in the NFL, Johnson plans to meet with the Bengals, his former team, before deciding where he wants to play in 2015.

The Vikings and the Bengals are believed to be the only teams Johnson is strongly considering.
The only thing Joe has to add to all of this is, be careful what you wish for.