Is Josh Freeman Unemployable?
March 27th, 2015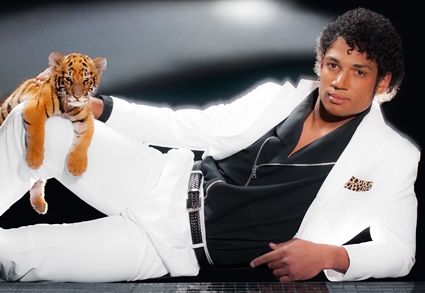 No, there is no chance in hell former Bucs quarterback, leaky, sleepy Josh Freeman ever steps foot inside One Buc Palace again, unless he is hired to fix a clogged toilet. In recent weeks, Joe has been shocked by the number of inquiries about a return of Freeman.
Seriously.
Freeman didn't just burn bridges when he was jettisoned from the Bucs; he tore them down.
In a recent Q&A by veteran sports columnist Gary Shelton with former Bucs front office and Jerry Angelo, the ex-Bears general manager thinks Freeman is walking poison and suggested he is not only unemployable but a con artist, as written on GarySheltonSports.com.
Here's an excerpt:
Has Freeman poisoned the well so badly that no one will take a chance on him? Would you?

I wouldn't for several reasons.

No. 1, he is a poor leader, meaning he didn't have the respect of his teammates. No quarterback can lead his team unless he is one of the strongest workers. Freeman punched a clock, yet he led people to believe he was a model worker.

No. 2, he had some off-field issues that didn't mesh well with anyone. Again, showing his lack of character, maturity and leadership. Those traits are critical for the success of any quarterback, regardless of his talent.

No. 3, he lacked the needed accuracy you must have at that position, particularly in the short intermediate areas of the field. His lack of top accuracy was compounded by his lack of mobility.
This is some stunning information that explains why Freeman has been largely unemployed since the Bucs jettisoned him, despite enlisting Chucky and Chris Weinke to repair his dormant career.
In the long run, it is a good thing Freeman was tossed off the pirate ship. If not, there is a good chance the Bucs wouldn't be in position to draft Jameis Winston.
As with most things in life, it all worked out.