Drafting Jameis Is "The American Way"
March 25th, 2015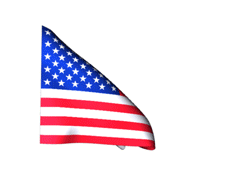 There are a lot of angry Bucs fans who believe their players should be altar boys, helping old ladies cross the street, selling lemonade and cookies on street corners and raking leaves of neighbors' lawns.
If these same players can play football, OK.
But perhaps, this mentality is what doomed the Bucs in recent years because the organization seemed equally if not more focused on how the players were away from One Buc Palace than what they did on the field at the Den of Depression.
And woe to the young player who does dumb kid things when they were kids — or worse! — is falsely accused of a despicable act.
In his own Q&A with Bucs co-chairman Joel Glazer from the NFL Owners Meetings in Phoenix, the "Custodian of Canton," eye-RAH! Kaufman of the Tampa Tribune, in a veiled question about prospective future Bucs quarterback Jameis Winston, asked Glazer about acquiring players whose reputations — fairly or unfairly — have been soiled.
Q: You have consistently said character is important to the organization. Is it even more important in light of the NFL's emphasis on personal conduct?

A: Character has always been important for us, and last year character became a very big discussion point in the NFL. But each case and each situation is different. It's not easy to paint it with one brush. You have to understand the circumstances for each person. We do believe in second chances. That is the American Way, but every situation is different.
This is why the preachers in the audience better get used to Winston. The young man made a few dumb choices hanging out with less desirables. This shouldn't mean the young man has to become a street person.
We live in a land of opportunity. America loves second chances. We love reclamation projects. More than anything else, real Americans admire good football, winning football, something that hasn't been on display locally for far too long.
With all due apologies to David Garrard, Jameis Winston is America's Quarterback. A new leader of the land of the free and home of liberty. Jameis Winston is America.
God bless America!