So, About The Combine
February 26th, 2015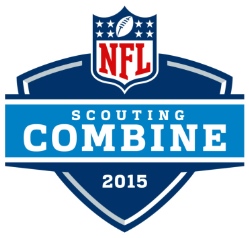 The NFL Scouting Combine ended Monday, and for Joe and other media it ended Saturday. And none too soon. Joe needed to escape frozen Indianapolis. Nice town, so long as the weather isn't South Pole-like.
So who "won" the combine? Joe still thinks what you see on TV is nothing more than a glorified high school track practice.
"The Pewter Panel," consisting of the "Custodian of Canton," eye-RAH! Kaufman of the Tampa Tribune, Buccaneers.com multimedia maven Scott Smith, Bucs sideline reporter T.J. Rives and former Bucs tight end and current ESPN analyst Anthony Becht, picked apart the combine in this Buccaneers.com video.