"This Wasn't Supposed To Happen"
January 20th, 2015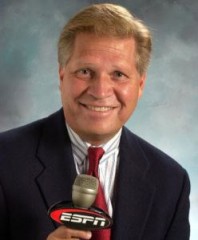 The NFL did its best to force parity throughout the league 20 years ago by instituting a salary cap.
But look at the Patriots — and the Bucs — and one could conclude the NFL did not succeed.
The Patriots will play their sixth Super Bowl of the decade. Tampa Bay is 30-70 in its last 100 games. Russell Wilson? He's 36-12 in regular season games, and 6-1 in the postseason entering his second Super Bowl.
Renowned BSPN NFL insider Chris Mortensen touched on the haves and the have nots this morning on WDAE-AM 620.
"When the salary cap era hit, we all said, 'There goes the domination. There go the dynasties.' This wasn't supposed to happen," Mortensen said. "This wasn't supposed to happen because you're going to have to turn over rosters."
The radio discussion was about Bill Belicheat and Tom Brady, but Joe couldn't help but think about the flip side, the dark side, where the Bucs now reside. It sure has been a sad ride since Chucky marched the 9-3 Bucs into Carolina for a December matchup on Monday Night Football in 2008.
What Mortensen said about the Patriots applies to Tampa Bay: "This wasn't supposed to happen."
Hear all of Mortensen's interview via the 620wdae.com audio player below.