Darrelle Revis Worth $20 Million?
January 27th, 2015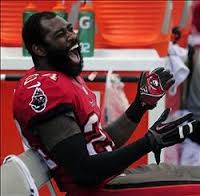 So Joe is in the Valley of the Sun, Phoenix, for Super Bowl Media Day, and week actually. Joe is going to spend a couple of extra days.
Last night, after Joe flew in, picked up credentials, talked to a few old media friends like Bernie Miklasz of the St. Louis Post-Dispatch and Howard Balzer of SiriusXM NFL Radio, and got a feel for the lay of the land, a long day of travel was coming to an end. Nourishment was in order. Read: A burger and a craft beer.
Joe stepped into a place that was calling his name, some joint called "Networks." Unbeknownst, it was part of the downtown Phoenix Hyatt.
Joe bellied up to the bar, ordered something cold and wet. Joe cannot remember the name but it was good (yes, a craft beer), and a noted Boston scribe sat down next to Joe — won't mention his name because the conversation was not conversation to be on record.
But the same guy nearly 20 years ago helped Joe out a great deal on a story Joe when Joe worked for MLB.com. Joe never forgot the kindness and Joe made sure to tell this guy he still appreciates his time and help and act of generosity.
Conversation turned to football and said scribe asked Joe, "Why on earth did the Bucs let go of [Darrelle] Revis?" Joe's answer came from the information he had gathered; the new Bucs regime [Lovie Smith] thought Revis was damaged goods and was spooked that he would never come close to playing like his previous self.
The Boston columnist scoffed loudly and chuckled, "Well, that wasn't a very smart decision, was it?" Joe replied, "One of many reasons they won the Chase for Jameis."
Revis soon will enter the second of his two-year contract with the AFC champs. His contract, per Gregg Rosenthal of NFL.com, kicks in a $20 million salary for Year 2, barring a re-tooling or an outright release.
NFL Media Insider Ian Rapoport reported Monday that the Patriots will try to sign Revis to a long-term extension, but the team has not ruled out simply paying the $20 million option to Revis.

While $20 million sounds awfully high, it's getting harder to imagine Revis not in New England next season. The Patriots have a long time to work out a new deal with Revis. If they can't, they wouldn't have to release Revis until late March, when the free agency market has mostly dried up. What quality teams are going to have that much salary cap room available in April to sign Revis?
If Revis does indeed pull in $20 million a year, the Bucs had him on the hook for a relatively steal of $16 million.
Yes, Joe knows that is a boatload of cash. And while Alterraun Verner is a fine corner who Joe likes a lot, he is not Revis. And if Revis is indeed going to pull $20 million, how long before decent cornerbacks start sitting out wanting a fair market share of their value?
And the Bucs just flushed Revis down the toilet. Didn't even get a lousy seventh-round pick for the guy. Just let him walk as if he was E.J. Biggers.
Haters can't hang that on former Bucs rock star general manager Mark Dominik.