A New Potential Glennon Trade Partner Emerges
January 8th, 2015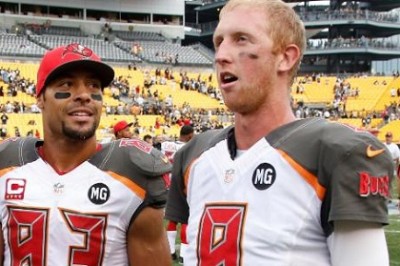 Remember when Saints head coach and offensive guru Sean Payton told a long tale of how he wanted/planned to draft Mike Glennon and how talented Glennon is?
And that was days before Glennon sliced up the Saints in October, going 19-for-32 for 249 yards and two touchdowns — without Mike Evans.
(Side note: It's way under Joe's skin that Buccaneers like Josh McCown claim the team imploded without an offensive coordinator. So how do these guys explain the Bucs marching the ball up and down the field in three of their first five games last season?)
Well, Joe's intrigued that the Bears hired former Saints personnel chief Ryan Pace to be their general manager today. Pace spent the last 14 years with New Orleans, primarily in scouting, the last two years as director of player personnel.
This has Joe wondering whether Pace is a member of the Mike Glennon Mob, just like Payton.
Obviously, the Bears have a disaster on their hands with bratty Jay Cutler due a pile of money, a garbage defense, and no head coach yet.
This sure seems like a great opportunity for the Bucs to move Glennon to Chicago for a mid-round draft pick.
Joe's got nothing against Glennon, but Lovie Smith treated Glennon like roadkill late in this season, when he emptied the bench for other young Bucs half as talented as No. 8. There's no point to keeping Glennon around.