"Way Too Much Firepower For Tampa Bay"
December 17th, 2014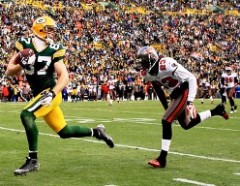 Gulp!
In the three games immediately following each of the Packers' three losses this season, Aaron Rodgers combined to throw 13 touchdowns.
Now comes rebound game No. 4 in Tampa. Green Bay lost its fourth game in Buffalo on Sunday.
Pat Kirwan, the former Bucs scout, Jets linebackers coach and Jets personnel chief, rolled out that scary stat in the Bucs-Packers preview below. He and prickly Pete Prisco take their weekly look at the matchup.
Both see the Bucs offense turning in its usual performance.
Enjoy the video below: