"The Computer" Returns
December 4th, 2014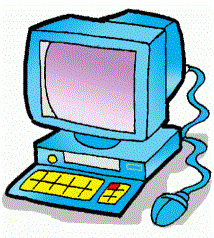 Here comes the software upgrade for the Tampa Bay defense.
Gerald McCoy explained last night.
Yes, the Bucs defense has improved greatly, but it's been especially good the past two weeks — without Lavonte David. Danny Lansanah has been a beast filling in for the All-Pro.
However, that doesn't mean losing David was an afterthought. McCoy took to the Total Access airwaves last night and elaborated.
"He makes it easy on everybody because he's like the computer of our defense," McCoy said of David "He knows everything he's about to face. He knows what's coming before it happens. That's why he reacts so fast. Besides seeing a flash of coverage run past you, which is what Lavonte David does when he pursues the ball. You know, just his communication and making things easier on everybody else with getting us in the defense in the defense we need to be in. Getting everybody lined up, he does way more than just flash to the ball."
David practiced fully today for the second consecutive afternoon, per Lovie Smith. It would be a shock if he doesn't play Sunday in Detroit. Lansanah would move back to strongside linebacker, and Orie Lemon would return to the bench.
Joe's very eager to see if David shows any effects from his healed hamstring.