Saints 23, Buccaneers 20
December 28th, 2014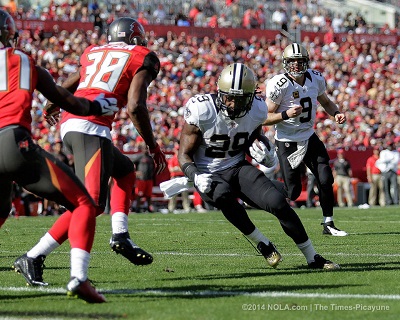 While preparing for today's game, Tampa Bay coaches preached to players that next season already started and their performance should reflect that.
And this was the result.
Maybe that's great. Maybe that's god awful.
Regardless, they got the job done. They lost!
Joe is giddy. The Bucs now possess the power of the No. 1 pick entering the draft. Now the Bucs are guaranteed the quarterback player they want.
Also, the Bucs helped their chances of hiring the perfect fit offensive coordinator. It will be much smoother to court a great OC with a firmer grasp on the draft.
As for the game Doug Martin looked revived, almost back to his old self over the past two weeks. Three Schiano-Dominik guys intercepted Drew Brees — Leonard Johnson, Bradley McDougald and Keith Tandy.
Clinton McDonald each had sacks up the gut of the Bucs defense.
Your Bucs finished 2-14.
Stick with Joe all afternoon and evening for plenty out of the locker room and much more.