"He's Not Getting His Leg Amputated"
December 9th, 2014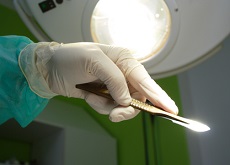 Joe's glad Lovie Smith has kept his sense of humor during these troubled times for those who live the Bucs life.
The head coach still has one-liners ready to deliver in his signature mellow style.
Yes, Gerald McCoy needed help off the field in the first quarter Sunday. Yes, he bruised his knee, per the Buccaneers. Yes, McCoy was limping a bit when he returned.
Lovie clarified McCoy's situation further on the Buccaneers Radio Network last night on WDAE-AM 620.
"He was able to shake it off. I know some of the rumors out there. He's not getting his leg amputated or anything like that," Lovie said of McCoy.

"He was good to go. He had to play with a little bit of pain, but you normally have to when you get a knee bruise. But again, it was sore even after the game. But he should be good to go."
Lovie went on to say players this late in the year play with pain, especially linemen. However, the Bucs have a firm rule on injuries, Lovie said. "We don't ask our players to play through an injury."