Five In A Row For Mike Evans
December 21st, 2014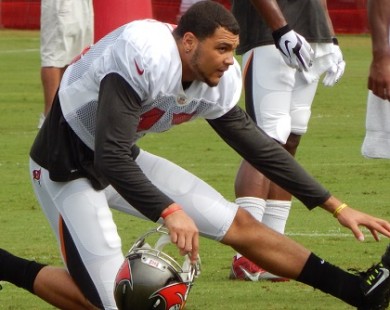 Mike Evans is the Bucs' wide receiver of the future. Tampa Bay fans are jacked up to have the talented rookie be their No. 1 target for years to come.
But Evans is now on a five-game streak of less than 50 yards receiving.
The NFL is a league with defensive coordinators who know how to adjust and stop guys. They will figure out players if they can– just ask Michael Clayton — and offensive coordinators and quarterbacks must respond.
The league has caught up to Evans right now. And Joe wishes the Bucs didn't have Josh McCown and Marcus Arroyo trying to maximize the talent of Evans. They're inept, and Joe hopes their combined baloney doesn't hurt Evans' confidence and/or stunt his development.
A gig day next Sunday against the Saints would do a world of good for Evans heading into next season.